Red, green or golden, apples are one of the ultimate easy, tasty, good-for-you snacks.
You know the old saying about an apple a day; well, it was coined for a reason and there is some truth to it. Among other nutritional benefits, apples are a great source of vitamin C. One medium apple supplies about 15-percent of a day's worth and only 80 calories. In addition, you get plenty of fiber from an apple. Eat it with the skin on and get twice as much fiber, about four grams, than if you peel it. You'll also be snacking on more vitamins and minerals.
Storing and Purchasing the Ingredients for Best Apple Recipes
Apples can be stored at room temperature for up to a week, or in the refrigerator for up to six weeks. For safety reasons, avoid unpasteurized apple cider because it can contain harmful bacteria – all unpasteurized juices carry a government warning label. When purchasing apples, look for very firm ones, with no bruises or broken skin.
Ways to Use Apples in Your Recipes
Add raw, sliced apples to salads
Apples add crunch and texture to rice and other grain dishes.
What could be better in fall than a simple baked apple? Cooked apples play a role in sweet and savory recipes.
As we all know, apples are delicious in cakes, pies or tarts, as well as in sauces for poultry or pork.
Best Apple Recipes
Enjoy your apples with the following recipes and reap all the nutritional rewards they offer!
Apple-Walnut Cookies
Ingredients:
Vegetable cooking spray
1 cup rolled oats
1/2 cup walnuts, chopped
1 cup whole wheat pastry flour
1/2 teaspoon baking soda
1/4 teaspoon baking powder
1/4 teaspoon salt
1/2 teaspoon ground cinnamon
1/4 teaspoon ground ginger
Two egg whites
One Granny Smith apple, peeled, cored and grated
1/4 cup unsweetened applesauce
1/2 cup light brown sugar, packed
3 tablespoons sugar
2 tablespoons vegetable oil
1/2 teaspoon vanilla extract
1/2 cup raisins
Instructions:
Heat the oven to 375-degrees. Spray the baking sheets with vegetable cooking spray.
Place the oats and nuts on a separate, unsprayed baking sheet and toast until golden, about eight minutes. Set aside.
Combine the flour, baking soda, baking powder, salt, cinnamon and ginger in a medium bowl.
Combine the egg whites, grated apple, applesauce, brown sugar, sugars, oil and vanilla extract in a large bowl. Stir in the dry ingredients until just combined. Add the raisins and toasted oats and nuts.
Drop the dough onto the prepared baking sheets by tablespoonfuls, about 2-inches apart.
Bake the cookies one pan at a time until golden, about 10 to 12 minutes. Cool on wire racks for three minutes before removing them from the pan. Cool cookies completely before serving.
These cookies can be made ahead and stored in an airtight container for up to two days.
Recipe makes about 36 cookies.
Nutrition Facts per 2-cookies:
Calories 106
Total Fat 4g
Saturated Fat 0g
Protein 2g
Carbohydrate 16g
Dietary Fiber 2 g
Sodium 84 mg
Percent Calories from Fat 32 percent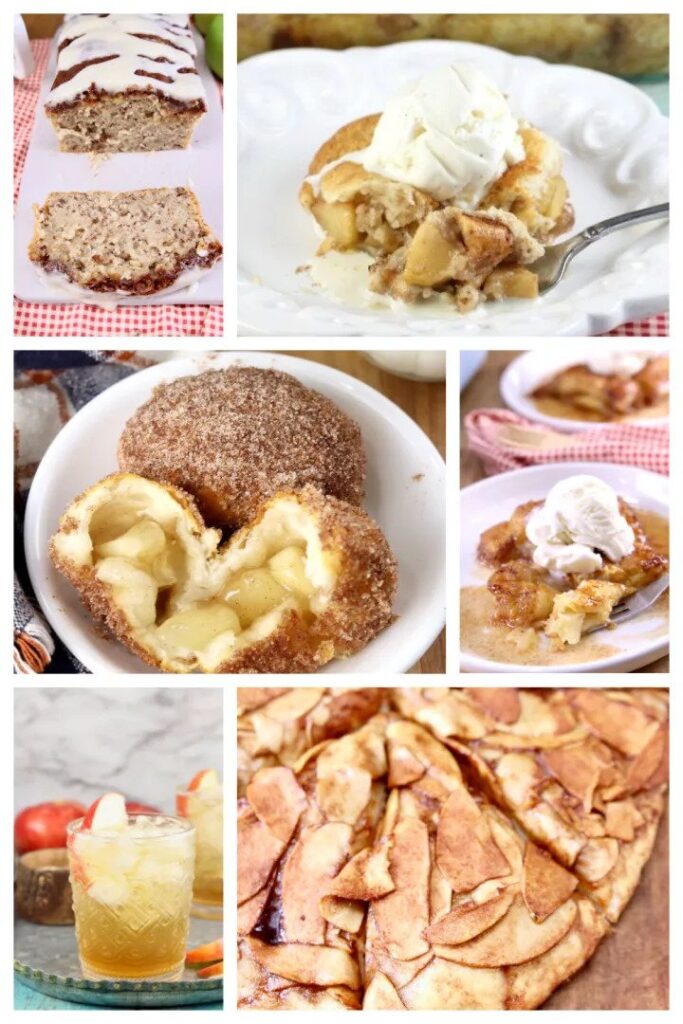 Broiled Apples in Brown Sugar and Honey Sauce
These apples make a great topping to use for Rosh Hashana celebrations, which center around many traditions, one of which is cooking and baking with honey. Serve them hot as a side dish or as a waffle, pancake or dessert topping.
Ingredients:
Two large cooking or baking apples
1 tablespoon butter
2 tablespoons honey
4 tablespoons brown sugar
1/8 teaspoon ground cloves
Instructions
To prepare apples, core, but do not peel. Remove skin 1/2-inch from each end. Slice apples into rings 1/2-inch thick and lay in a shallow, broiler-proof baking pan which has been coated with butter-flavored vegetable spray.
Melt butter in a saucepan & add honey, brown sugar & cloves. Cook just until mixture is smooth and liquid. Spoon over apple rings and broil at moderate heat for 5 to 10 minutes, or until apple rings are tender. Baste with syrup and serve hot as a side dish or as a waffle, pancake or dessert topping.
Recipe makes four servings, 1/2-cup each.
Nutrition per serving:
Calories: 134
Fat: 3g
Carbohydrates: 28g
Cholesterol: 8mg
Sodium: 35mg
Protein: 0
Dietary Exchanges:  1 Fruit, 1/2 Starch, 1/2 Fat
Honey Apples Supreme
Ingredients:
Six large eating apples
1/3 cup seedless raisins, chopped
1 tablespoon honey
1/8 teaspoon nutmeg
1 tablespoon lemon juice
1 tablespoon chopped nuts
2 ounces light cream cheese, blended with
1 tablespoon honey
Instructions
Wash and core apples. Leave a bit of the core at bottom of each apple so filling will not go through. Combine raisins, honey, lemon juice and nuts. Fill each apple. Brush with a little honey. Place about 1/2-inch of water in a baking pan and put apples in. Bake at 400 degrees for about 40 minutes, or until tender.
You can also cook, covered, on top of stove. When done, dust each apple with a dash of numeg and top with cheese-honey mixture.
Recipe makes six servings.
Nutrition per serving:
Calories: 157
Total Fat: 3g
Saturated Fat: 1g
Carbohydrates: 34g
Cholesterol: 4mg
Sodium: 46mg
Protein: 2g
Fiber: 27g
Exchanges:  2 Fruit; 1/2 Fat
Apple Pancakes
This recipe makes a thinner, more crepe-like pancake.
Ingredients
1 cup flour
2 tablespoons sugar
1 teaspoon cinnamon
1/8 teaspoon. nutmeg
1/2 teaspoon salt
One egg
1 cup milk
1 tablespoon olive oil
Four large apples, peeled and thinly sliced
Instructions
In a large bowl, combine dry ingredients.
In another bowl, combine wet ingredients, minus the apple. Add to dry ingredients and mix until smooth. Gently fold in the sliced apples.
Heat skillet over medium heat. You can tell if your skillet or griddle is hot enough by flicking a drop or two of water on its surface. The water should skitter around and quickly evaporate if the pan is hot enough.Pour batter onto a lightly greased hot griddle or skillet 1/2-cup at a time and spread to form a 5-inch circle.
Cook pancakes for about one to two minutes. Turn when bubbles form and continue cooking until golden brown and apples are tender. Sprinkle with confectioners' sugar if desired.
Serve immediately or keep warm on a baking sheet in a 200-degree oven until all pancakes are cooked.
Recipe makes about 12 pancakes.